It's easy to manage your existing Sale Alerts!

On the web, you can find your existing Favorites here, Save Searches here, and your Brands here. You can also edit their frequency!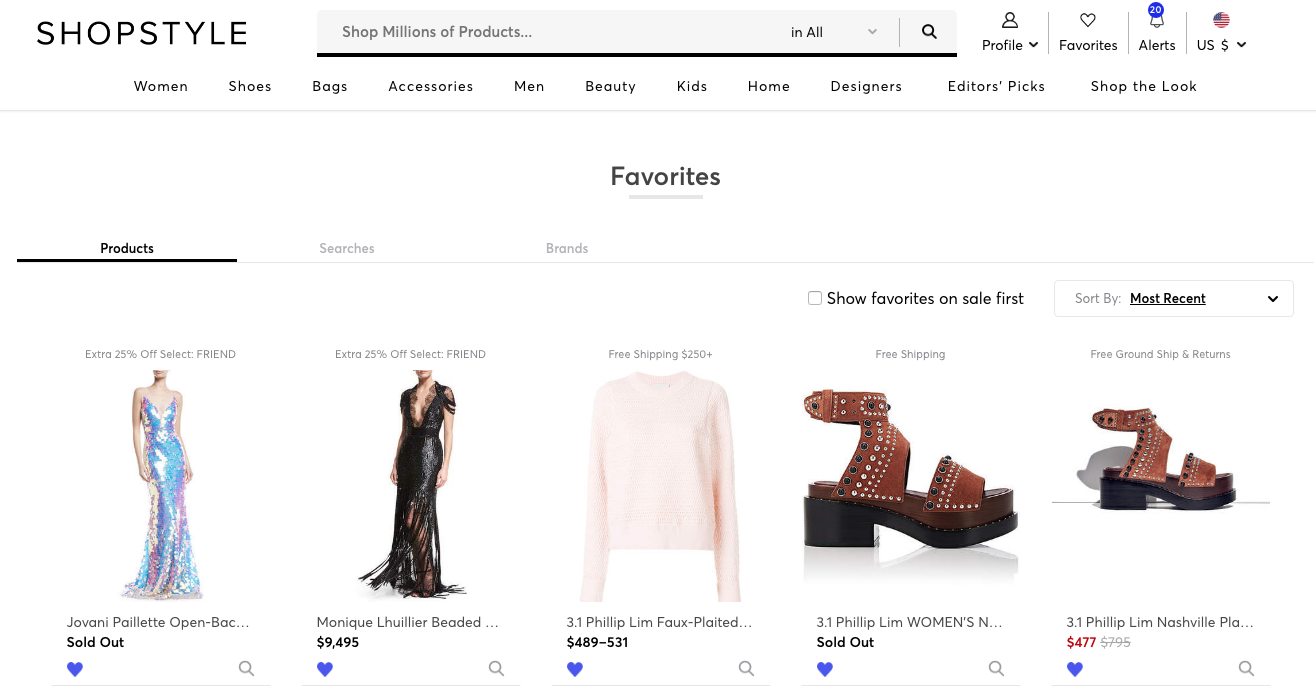 On the app, tap Favorites or Alerts to view your Sale Alerts.
View your Favorites by On Sale, In Stock, or with specific filters set. Simply retap on the black heart icon to remove the item.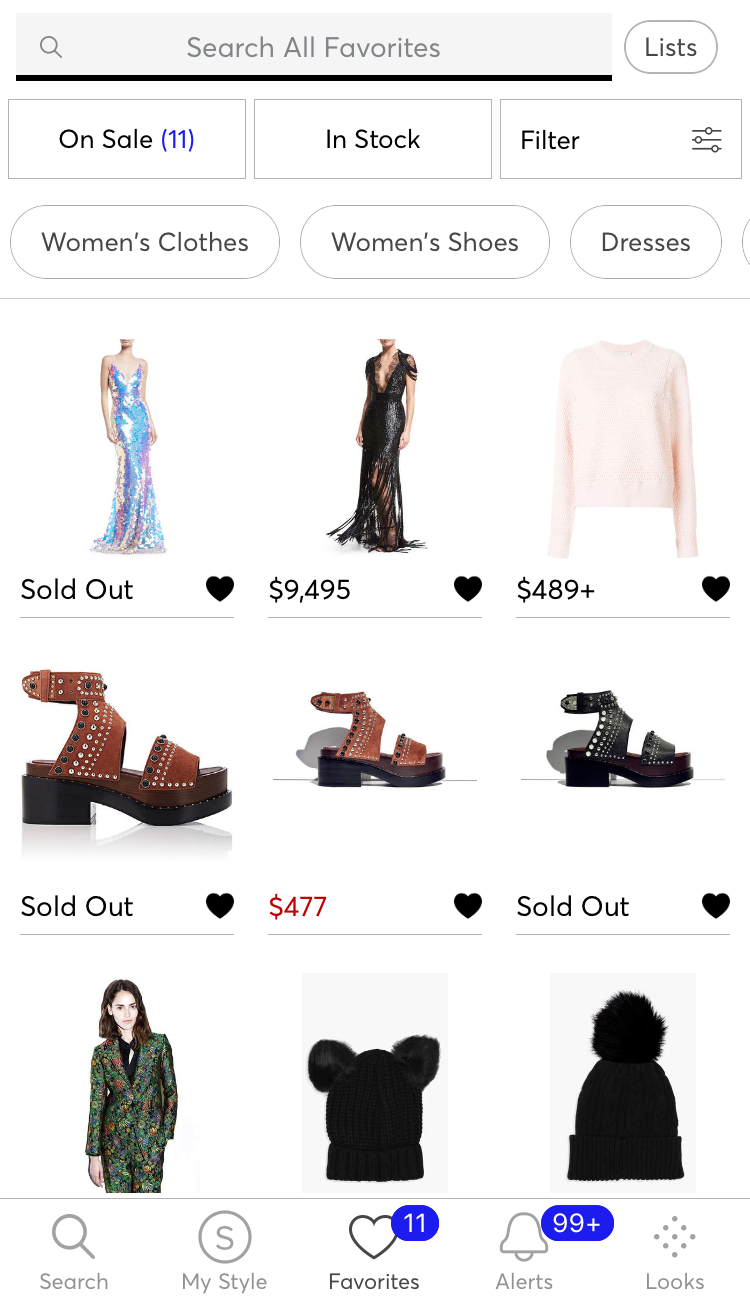 Select Alerts to view your followed searches. View by Sales, Back In Stock, and All Saved. To unfollow a search, tap All Saved and click Edit in the upper left-hand corner.