It's easy to manage your existing Sale Alerts!

On the web, you can find your existing Sale Alerts here. and you can edit their frequency here.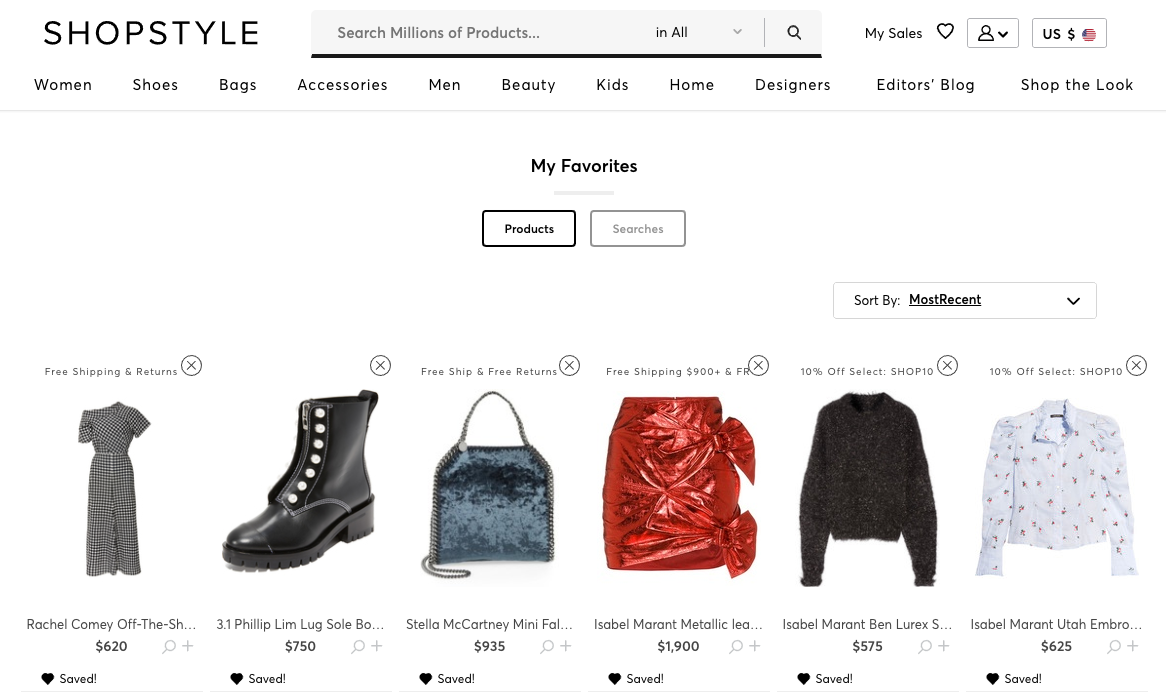 On the app, tap the Alerts tab in the lower right-hand corner. Select "Edit" to delete multiple saved searches.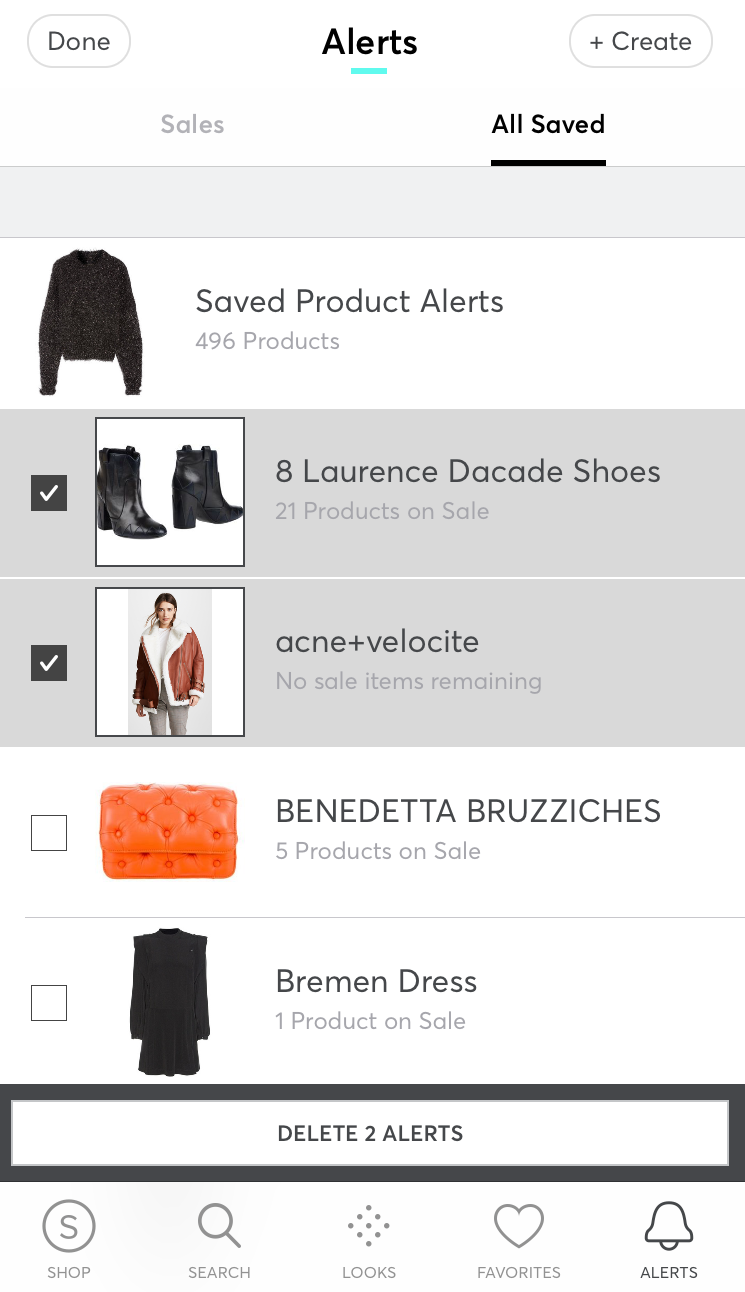 Tap "Save Product Alerts" to edit saved products. You can delete multiple products at once here, as well! Simply tap "Edit" and select the Sale Alerts you'd like to delete, and then click "Delete Sale Alerts."