On the Web:
On ShopStyle.com you can search for any item you like and then click the +Save this search button to be updated when items in the search go on sale or come back in stock!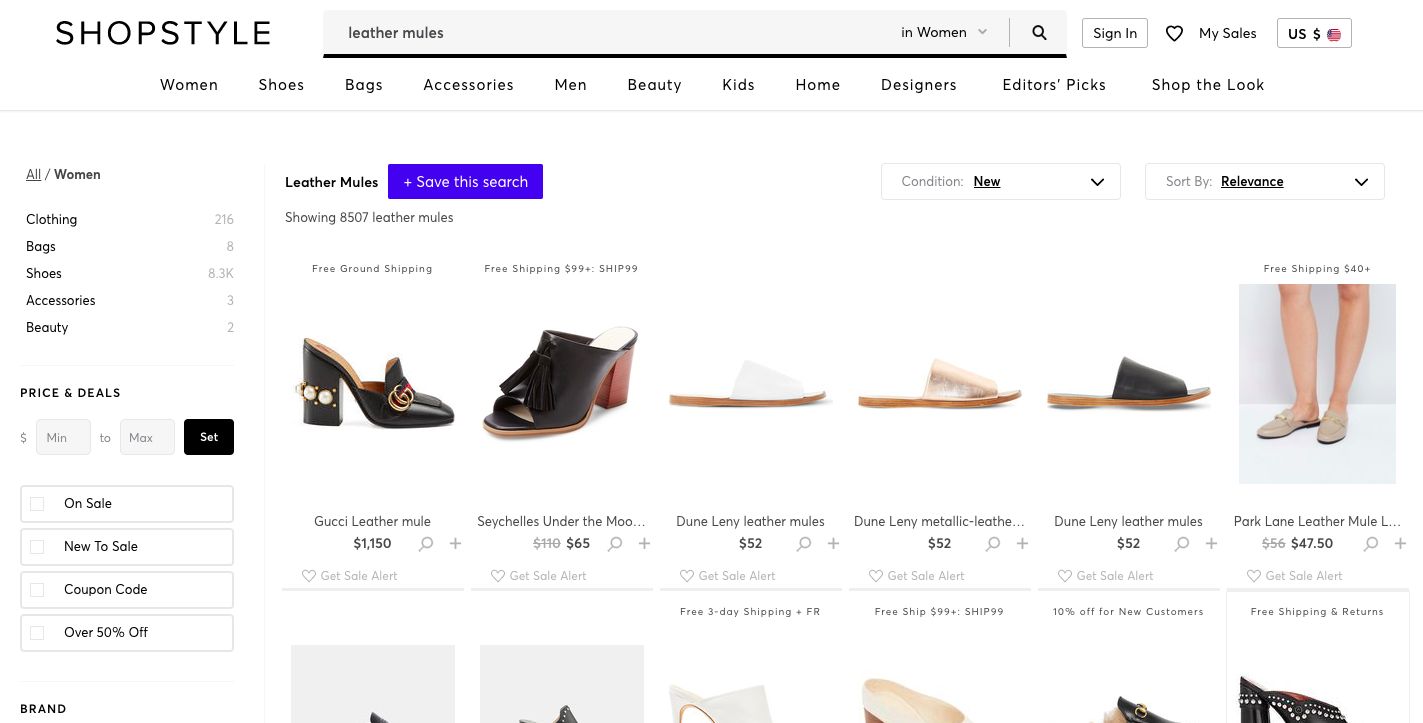 In the iOS app:
On the ShopStyle iOS app (download here) you can also save searches!
Search for the specific item you have in mind (include, color, size, even price, if you'd like!) using the filters feature. Once you've narrowed down your search, tap the +Save button. Even if there are no products there, you can still "Save" this search and keep an eye on it on your home tab. When items go on sale or new items matching your filters come in stock, you'll see them immediately on your home tab!