You can use Favorites as a way to collect your must-have products! You can organize them into Lists like this or share them with friends.

On the web, you can always find your Favorites on your profile under the Favorites tab.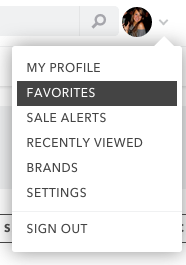 On the app, you can find your Favorites under the "Favorites" tab.